What is CBT-I?
                Before I started to work as a psychologist, I had no idea how many people suffered from insomnia and regular sleep loss. Sure, I have family and friends who would complain about not being able to sleep, but the scale of the issue was totally lost on me. In the United States alone, 1 in 9 (40 million Americans) suffer from clinical insomnia; similar numbers present in Canada, and around the world in industrialized countries. This issue can cause catastrophic damage to our overall health in the long-term. This was discussed in my last blog post, which if you haven't read, can be accessed here.
                When I say clinical insomnia, I am not referring to the difficulty that most of us have in sleeping on occasion. In fact, it is important to realize that things such as job loss or relationship related stress can be a normal cause of acute insomnia – that is, sleeping difficulties that usually go away within a couple of weeks. Actual clinical insomnia involves the following:
Overall dissatisfaction with sleep quality/quantity.
This causes significant distress or impairment in functioning during the subsequent day.
Insomnia must be present at least 3 nights per week for more than 3 months.
This difficulty sleeping cannot be explained by co-existing mental disorders or physical conditions.
It is also important to note that acute (short-term) insomnia can turn into clinical (long-term) insomnia. The combination of bad sleep habits and worry helps to facilitate this, and addressing these is the primary focus of CBT-I. If you see yourself identified in the diagnostic criteria above, speak with your doctor as soon as possible. I would also recommend a referral to a dedicated sleep clinic, as most primary care physicians still prescribe medications; these can have very damaging and negative effects on our health.   
                What most of us are not even aware of, is an effective non-medicine approach to improving sleep. This treatment is called Cognitive Behavior Therapy – Insomnia (CBT-I). As we will see, this treatment has been rigorously tested in clinical trials and is recommended by the American College of Physicians as the first line of treatment for insomnia.
What is CBT-I?
                CBT-I is an offshoot of Cognitive Behavior Therapy (CBT), specifically focused on addressing the unhelpful beliefs and behaviors that one can form about sleep over time. CBT-I is an extremely effective form of time limited treatment (usually 6-8 sessions) that begins to track sleep (via a sleep diary) over a designated length of time. People are taught to identify and challenge some of the unhelpful thoughts that they are experiencing related to sleep (ex. "I can't fall asleep before 2 AM"), as well as to build the strength of their sleep systems by closely monitoring sleep/nap times. This helps to build sleep pressure (i.e., how tired you feel) by actively limiting sleep in some cases.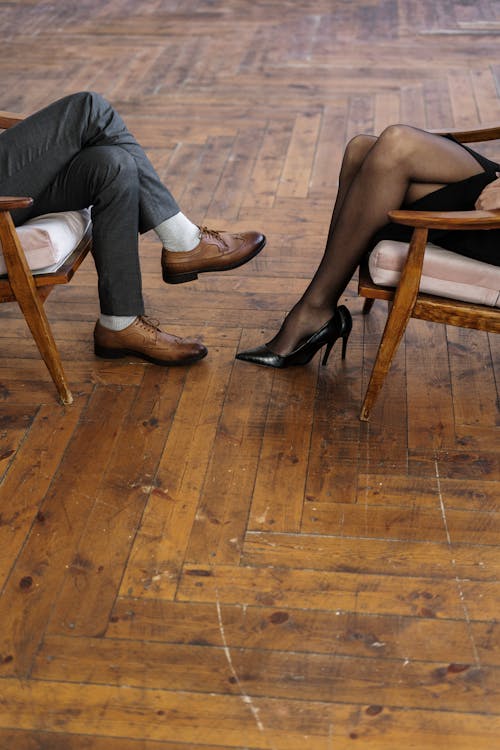 How effective is CBT-I?
                CBT-I has shown to be an extremely effective intervention overall with 75-80% of patients reporting an improvement in sleep; this number translates into at least a 50% reduction in the number of insomnia nights experienced. CBT-I was also shown to be more effective then sleep medications in studies that compared multiple different experiments (meta-analysis), as well as in head to head comparisons. Studies show that it was able to reduce or eliminate sleep medication usage by 90%! Finally, it significantly improved co-morbidities (think related issues…) because of improved sleep; this is great news for those of you suffering from pain, fibromyalgia, depression, Post Traumatic Stress Disorder (PTSD) and substance use.
                CBT-I is a proven method for improving sleep without the use of medications. The problem, as with many psychological based therapies, is two-fold. The first problem is that access to psychologists and psychiatrists can be notoriously difficult. Depending on where you live, access to this form of specialized therapy may not necessarily be a reality. The second problem is cost. To obtain help in an individual setting would cost you somewhere between $180-$250 per session depending on where you live here in Canada. Many people simply cannot afford this, and as a result, do not obtain help for a significant issue that has identifiable long-term consequences.
                One of the main goals of Elevation Process has always been to offer education to the people who need it. Our courses are packed full of useful information that you can start to use now. The courses are not expensive by design; we believe that access to this important information should not be limited to the super-wealthy.
               We are extremely excited to announce the imminent launch of our program for sleep, based off the principles included in CBT-I. This program is going to help THOUSANDS of people and is scheduled to become available in November 2020. The program will retail for $30. Please do not confuse low cost for low quality though, as anyone who is familiar with our pain program will tell you. My mission in making these courses is to provide a ridiculous amount of education and value at a price that anyone can afford.
                Are you interested in trying to improve the overall quality of your sleep? Would you like to reduce the amount of medication that you are currently taking for sleep? Tune in next week, when I will specifically talk about the content of our program and how it has already helped hundreds of people in my private practice.
                As an extra treat (it was just Halloween after all), anyone who subscribes to our email list below between now and the launch of our program, will receive a link at launch to access this program for 25% off. Have a great day everyone and thanks for reading.
Brandon